We promote, advocate and support marine conservation.

We meet the last Thursday of every month in Paihia and welcome new members.
Please get in touch info@fishforever.org.nz | 027 243-1777
Bay of Islands marine science reports & essays
Our team of marine scientists produce facts and figures that paint a picture of what's happening under the surface of Bay of Islands waters.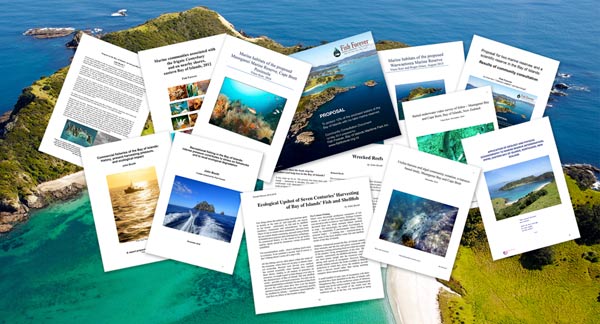 Helping you have a say on marine protection proposals
We make it easy for you to make a submission supporting marine protection proposals. Our simple online submission system takes a minute to complete.
Please join us on Facebook or join our mailing list at the bottom of this page. We'll update you as proposals are released NZ wide. Your voice is important!
Some of our campaigns have included:
Manganui Bay/Deep Water Cove rahui extension for a further two years - 466 indivduals made a submission through our website
Otago Marine Protected Areas proposal - 204 indivduals made a submission through our website
MPI's future of our fisheries management review - 293 indivduals made a submission through the website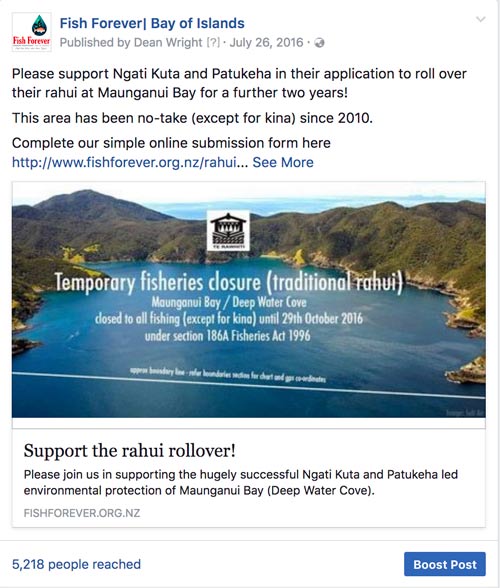 Our marine reserve lesson plans and resources for year 7-9 students
Marine Reserves education resource pack "Living Blue" offers detailed lesson plans and resources for year 7-9 students. Specifically targeted as a relief teachers resource.
Fun, relevant and easy to use - these resources have been created by marine specialists and qualified teachers for students to discover the wonders of our seas.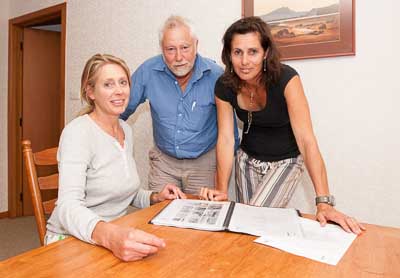 Supporting the Maunganui Bay Rahui
Fish Forever created and maintain the website http:/www.rahui.org.nz giving full information about boundaries and FAQ.
The website was tied in with signage we errected with the financial support of Fisheries NZ, Northland Dive, Paihia Dive and Dive HQ.
Fish Forever marine scientists have produced reports to assist with the resource consent of the HMS Canterbury which is sunk in the rahui area, as well as baited underwater video surveys, a fish baseline survey.