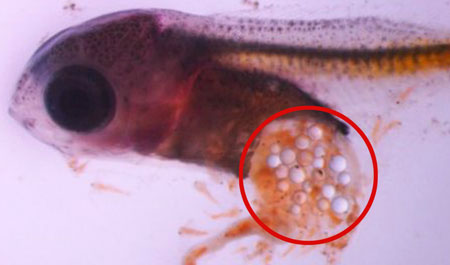 Submissions have now closed, thank you for your interest!
"Estimates indicate that by 2050 there'll be more plastic in the ocean than fish!" Nick Smith
Fish Forever congratulates the Government's initiative to prohibit the use of plastic microbeads in non-medical products, such as cosmetics. This is a great step towards reducing plastics in our environment.
Tiny plastic beads are widely used in toiletries and cosmetics (such as bath products, facial scrubs and cleansers, and toothpastes). They are too small to be filtered out by our sewage treatment plants. Thousands of tonnes wash into the sea every year adding to the plastic pollution problem. A recent study found that some young fish have been found to prefer tiny particles of plastic to their natural food sources, effectively starving them before they can reproduce. They have also been found in shellfish consumed by humans, raising questions about potential impacts on human health.
Fortunately, microbeads are one of those rare environmental problems that are actually relatively easy to solve. Safe alternatives to plastics are already available, including ground nutshells, pumice, sugar and salt.
Read the consultation document (http://www.mfe.govt.nz/publications/waste/managing-microbeads-personal-care-products-consultation-document)
Please send the submission below to reduce the amount of plastic in our seas.